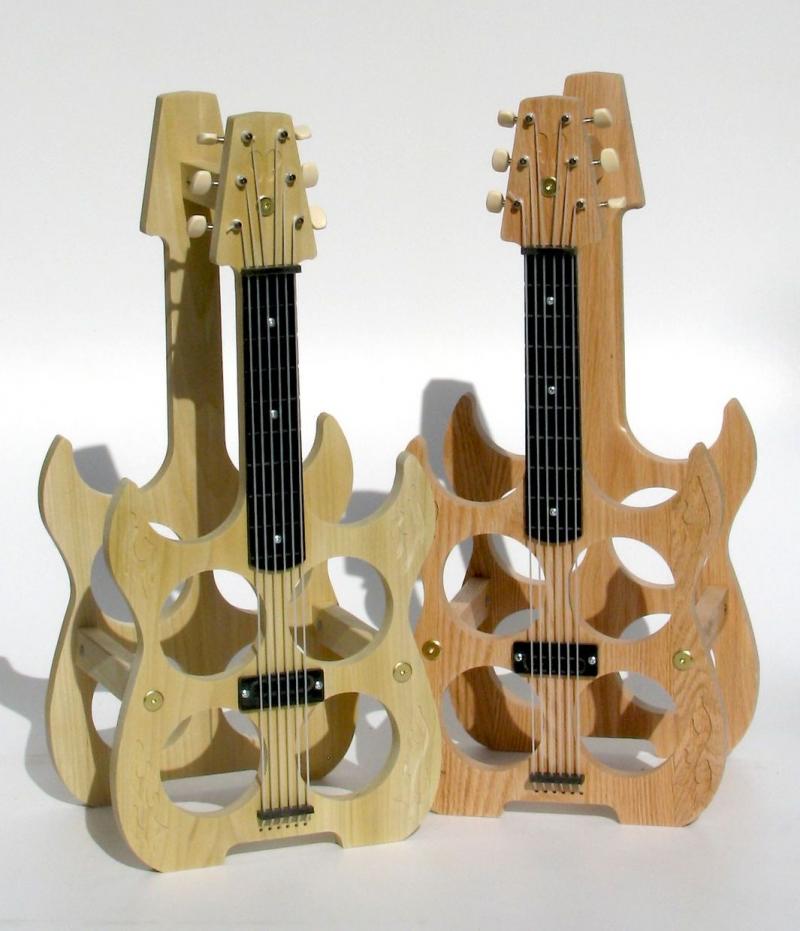 It's got strings, pickups, tuners, frets and flames! 
Premium wine rack is made of Poplar or Red Oak. 
The holes and the body cutouts hold 6 bottles of wine.  The details (such as the fretboard, the pickup, the bridge) are all simple approximations of the real items.  But those are real open-gear tuning machines.  Durable nylon cord for strings, too!
Each Guitar Wine Rack is precision made with quality materials and clear-coated. 
Please specify Oak or Poplar when ordering.
Rock-N-Roll-N-Red Wine!